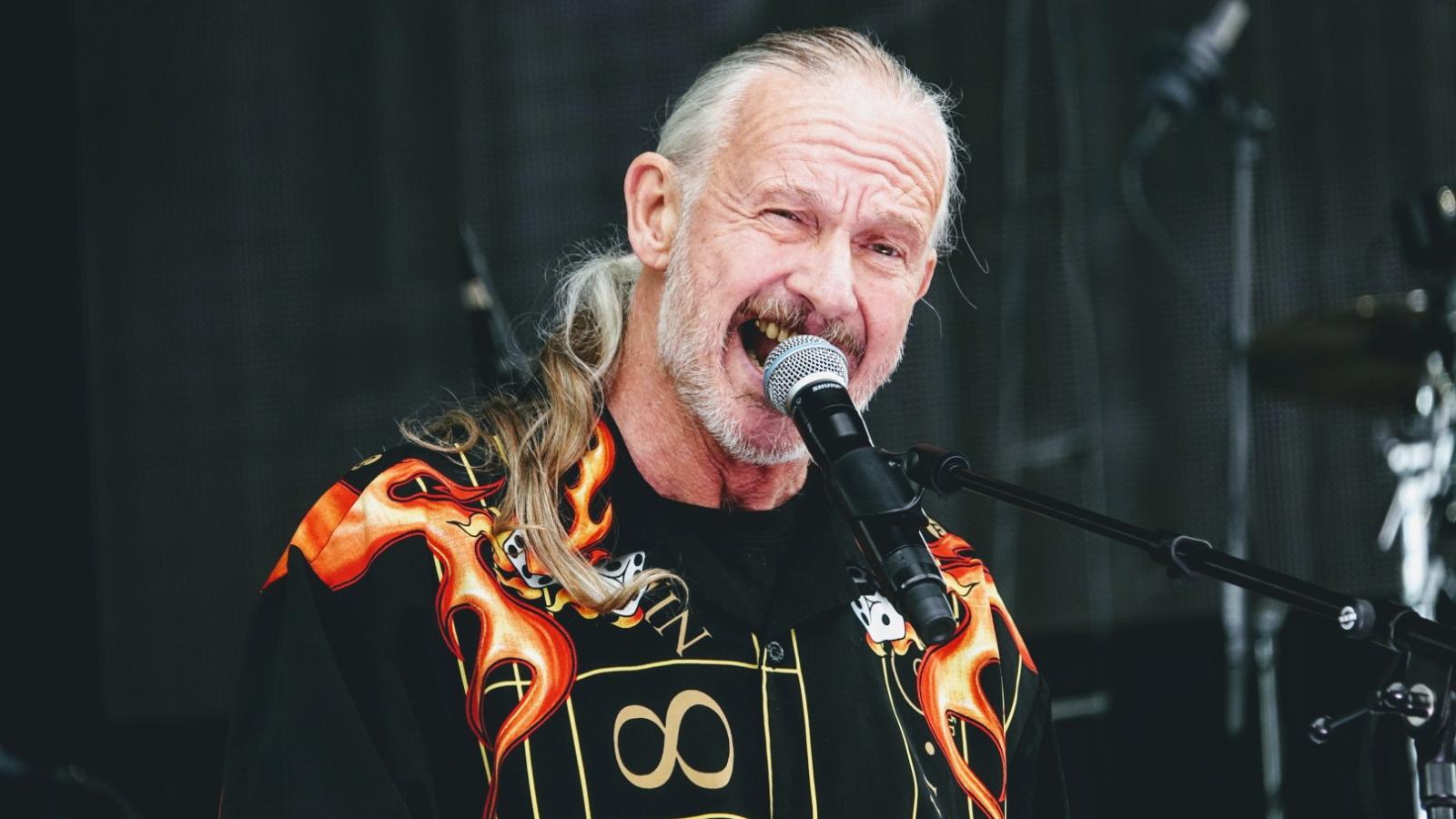 REIDAR LARSEN & The Storytellers w/ special friends
REIDAR LARSEN & The Storytellers w/ special friends
Mr. BLUES IS COMING TO TOWN.
Denne gangen tar kongen av Norsk blues, Reidar Larsen med seg The Storytellers pluss noen gode venner og vi kan love et heidundrende åpningsshow.
Reidar Larsen er blitt 63 år og har stått, eller rettere sagt sittet på scenen i mer enn 45 av disse årene. Han debuterte på plate under eget navn i 1982 med albumet «I'm a Bluesman», og senere har det kommet 15 egne albumutgivelser, hvorav Reidar har solgt til gullplate for to av dem. Larsen har de senere årene utgitt to norskspråklige album, «Kom inn te oss» og «Blåtoner fra bakrommet». For førstnevnte fikk han Spellemannsprisen i 2009 i klassen BLUES.
Reidar har tidligere sagt, at det blir ikke et fullkomment år uten at Blues in Hell står på turnelista, noe festivalen føler sterk ydmykhet for. Vi gleder oss igjen til å ønske Reidar velkommen til Hell. Her blir det full fart fra første anslag på tangentene, og vi har bedt lydfolket om å tjore fast pianoet til scenen. Hør kjente låter som «Christina», «Robbery», «I'm A Bluesman», «Big Fat Mama», «Last Train Home», «Me and My Piano», «Grand Prix» og mange flere.
PS: Viste du forresten at fem av Reidars mest populære låter er lastet ned nærmere 1 million ganger på SPOTIFY. Say No More!
Foto: Roy Storvik